Airbnb Cleaning Service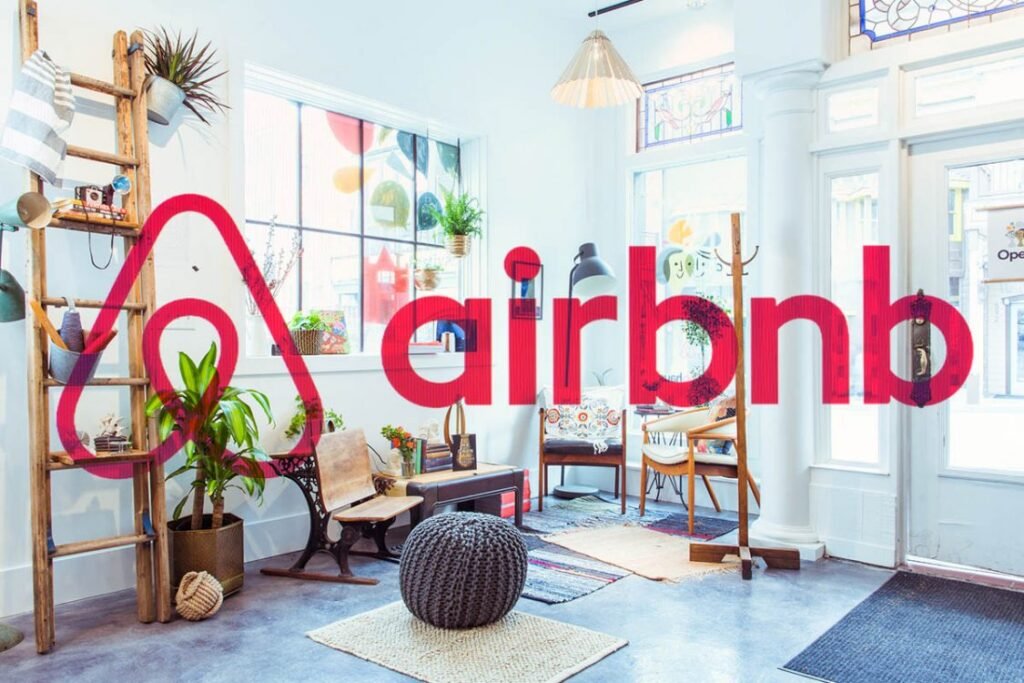 AIRBNB CLEANING SERVICES MCALLEN TX
Are you an Airbnb host and can't keep doing the hard work yourself because you're too busy? Worry not! RGV Cleaning Company, besides keeping your house or your apartment clean, is 100% available for Airbnb Cleaning Services. Contact us and we'll answer any question. We'll be there after or before your guests arrive, as you wish. We also offer restocking of essentials, fully managed linen service and hotel-style cleaning if you prefer it that way.
Searching Airbnb cleaning services in Las Vegas? RGV Cleaning Company offers reliable and trusted local Airbnb cleaners to help you keep your rental space successful and clean. Call Now
Las Vegas Airbnb Cleaning Company To Trust
We are the most trustworthy cleaning company in the McAllen metro area, and as we treat your home, we will treat any Airbnb that needs standard cleaning, deep cleaning, and even hotel-style cleaning, so your guests can be comfortable and feel like they never left their homes.
Our Airbnb cleaning services include:
– Hotel-Style Cleaning
– Fully Managed Linen Service
– Restocking Essentials
– Reliable Airbnb Cleaners
– Customize Your Cleanings
– Easily Book Online
– Affordable for You and Your Guests
Airbnb Cleaning Checklist – What You Get?
Our RGV Cleaning Company team will get everything in order to the kitchen of the Airbnb you're managing stays clean and in its place. Our maids are careful enough to clean all the equipment in the area and can also restock essentials for your guests. Services are:
Wipe behind and UNDER all items on counters
Wipe down fronts of all appliances (oven, microwave, fridge, dishwasher, toaster)
Wipe down any stainless steel trash cans – top and all sides
Clean inside of the microwave
Wipe down outside of cabinets
Clean and scrub sink
Clean stove top, remove buttons and clean underneath (if applicable)
Clean any mirrors/pictures
Dust light fixtures
Clean kitchen table/chairs and wipe down/dust
Do the "eye level test" on all surfaces
Clean towels, luminous floors, and harmony can be a reality for your bathroom if you decide to call RGV Cleaning Company to meticulously clean this vital area of an Airbnb property. Find the best local cleaners with Airbnb cleaning experience and see for yourself which is the best Airbnb cleaning service in the McAllen area. Bathroom cleaning services include:
Dust light fixtures
Wipe behind and UNDER all items on counters
Wipe down soap dispensers, toothbrush holders, etc
Arrange products in a pleasant, organized manner
Wipe down fronts of cabinets
Use a toilet brush and scrub inside the toilet (use pumice if needed) – toothbrush the hinges, wipe down outside, top and underneath toilet – hand wipe around the base of the toilet
Do the "eye level test" on all surfaces
Point toilet paper
Laundry Room
Wipe down the top and sides of washer/dryer
Clean sink (if applicable)
Living Room Cleaning McAllen
This can be the area with most activity during the staying of your guests, which means that it has to stay as neat as possible for the time needed. We are the Airbnb cleaning company that will save you all the struggle and hassle you might face when putting things back in their place. RGV Cleaning Company is waiting for your call! We offer the next services:
Dust all shelving, furniture, lamps, and entertainment centers
Wipe down any dirty spots on couches, chairs, etc
Take everything off the coffee tables and wipe down – put things back in place
Clean any mirrors/pictures
Fold any blankets and place them on the arm of the couch
Bedroom Cleaning McAllen
Of course, we got your back in bedroom cleaning as well. Our cleaners are ready to quickly declutter, make beds, dust all surfaces in the room and wipe the tables! We also offer cabinets cleaning but it depends exactly on what you need or how long are your guests staying. Contact us and we'll clear all your doubts. The services we offer are:
Pick up any items on the floor and dust all shelving, furniture, headboards, footboards, lamps, entertainment centers
Vacuum lampshades if/as needed (typically monthly)
Take everything off nightstands and wipe down – put things back in place
Clean any mirrors/pictures
Make the bed and arrange any pillows to make it look spiffy ☺
Vacuum all corners and under things -also vacuum under beds and mop if the client has hardwood floors
Laundry Room Cleaning McAllen
Organization is one of our priorities at RGV Cleaning Company, and when it comes to Airbnb cleaning services, the laundry room is a specific area we can also protect from a terrible mess. We are ready to clean every room in the property.
Airbnb Cleaning
Builders Cleaning
Childcare Cleaning
Cleaning Company
Cleaning Services
Cleaning Services
Construction Cleaning
Factory Cleaning
Gym Cleaning
Hospitality Cleaning
Hotel Cleaning
House Cleaning
Housekeeping Service
Industrial Cleaning
Medical Centre Cleaning
Move In Out Cleaning
Office Cleaning
Pub Cleaning
Rubbish Removal
Strata Cleaning
Strip And Sealing Floors
Washroom Maintenance
What is NOT Included in Airbnb Services?
We are a great company, and we know that professionalism is key, and that's what we offer. There are practically a few things we don't offer you when it comes to keeping your home, apartment, or others clean. Exceptions are according to the cleaning services modality you choose. Hire the package that meets your needs and sees below what's not included.
If you have any doubt about our Airbnb cleaning services, call us and get a FREE Airbnb cleaning estimate – Call Now
Talking About Our Affordable Services
"Every weekend, mostly, I get reservations from people that are looking to experience a couple of relaxing days. Normally I would do the cleaning myself, but I soon realized it was turning into a hard task to achieve. I've reckoned I had to ask for help. RGV Cleaning Company provided me with the simplest and minute cleaning details, and now I'm a regular customer!"
Are You Ready for the Best Airbnb Cleaning in the McAllen Area?
RGV Cleaning Company is waiting for your call, always ready to help you treat your place as you would treat yourself when you want to relax.
Airbnb Cleaning Services
Airbnb Cleaning Near Me
Airbnb Cleaning Company
Best Airbnb Cleaning Services
Airbnb Cleaning Service Prices
Alamo TX Airbnb Cleaning Service near me
Alton TX Airbnb Cleaning Service near me
Brownsville TX Airbnb Cleaning Service near me
Donna TX Airbnb Cleaning Service near me
Edcouch TX Airbnb Cleaning Service near me
Edinburg TX Airbnb Cleaning Service near me
Elsa TX Airbnb Cleaning Service near me
Granjeno TX Airbnb Cleaning Service near me
Harlingen TX Airbnb Cleaning Service near me
Hidalgo TX Airbnb Cleaning Service near me
La Joya TX Airbnb Cleaning Service near me
La Villa TX Airbnb Cleaning Service near me
McAllen TX Airbnb Cleaning Service near me
Mercedes TX Airbnb Cleaning Service near me
Mission TX Airbnb Cleaning Service near me
Rio Grande City TX Airbnb Cleaning Service near me
Raymondville TX Airbnb Cleaning Service near me
Palmhurst TX Airbnb Cleaning Service near me
Palmview TX Airbnb Cleaning Service near me
Penitas TX Airbnb Cleaning Service near me
Pharr TX Airbnb Cleaning Service near me
Progreso TX Airbnb Cleaning Service near me
Progreso Lakes TX Airbnb Cleaning Service near me
San Juan TX Airbnb Cleaning Service near me
Sullivan City TX Airbnb Cleaning Service near me
Weslaco TX Airbnb Cleaning Service near me
RGV CLEANING COMPANY
REQUEST MORE INFORMATION. CONTACT US